My Star Trek Collection, part 1

2007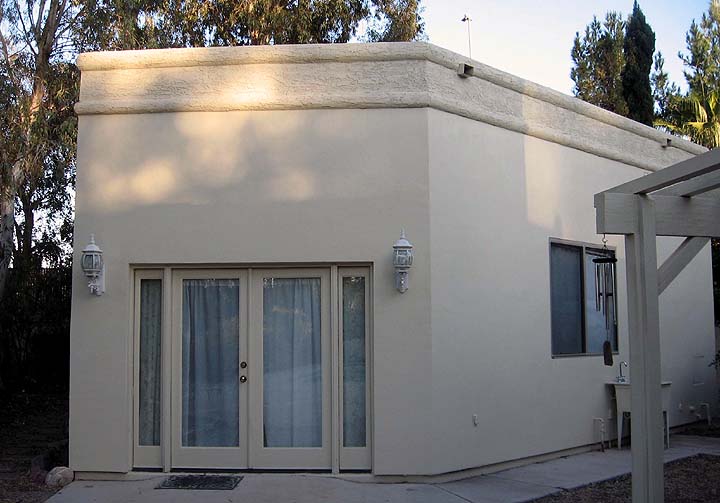 My husband and I bought our property because it had this studio on it. Finally I had a place to display my collections. The building is 700 sq ft with a 12 ft ceiling. Even with all that room, I'm running out of space!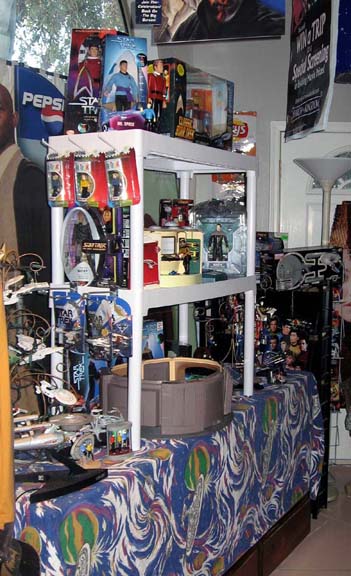 I collect not only Star Trek, but Star Wars, Lord of the Rings, English Royalty, Harry Potter and other stuff. These are photos of my Star Trek stuff.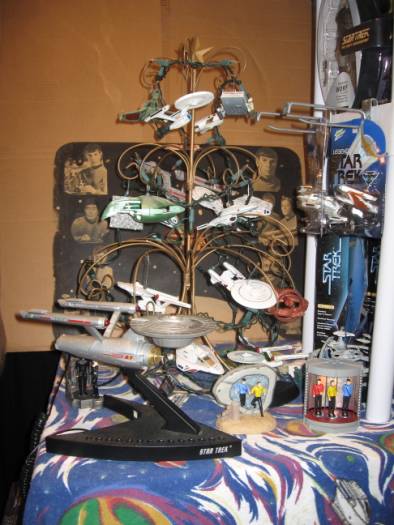 Hallmark ornaments and ST TOS Enterprise phone. In the background is the ST lap board I made in high school, the oldest collectible I have, dating back to the original run of the series in the 1960s.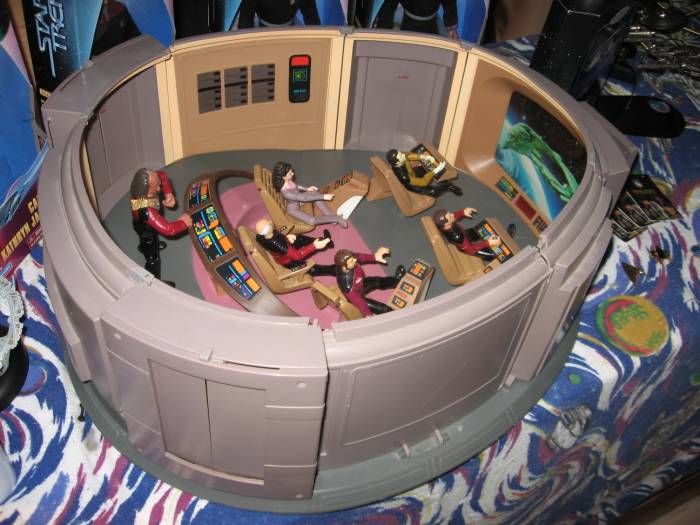 Next Gen playset
Next Gen warp core playset and a transporter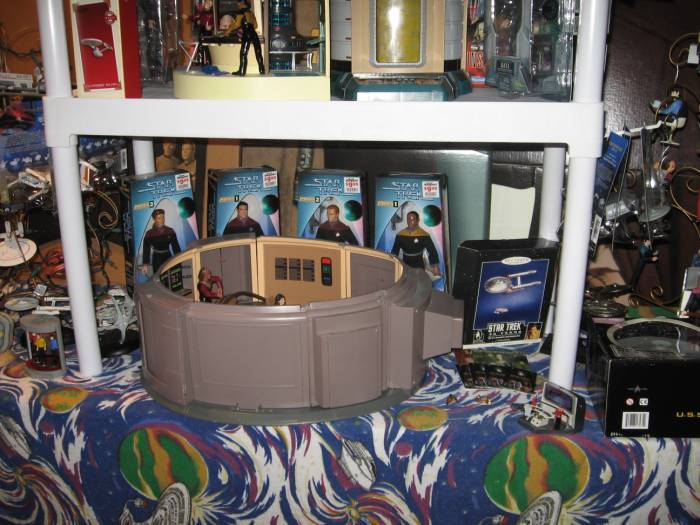 The playsets and VOY figures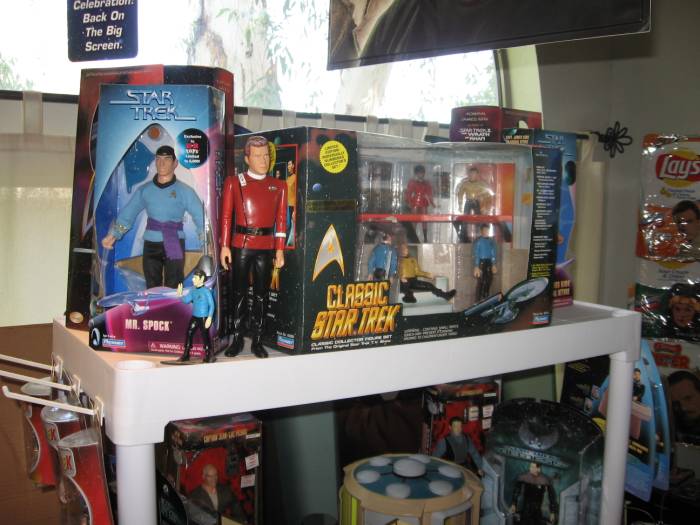 TOS bridge set and Kirk and Spock figures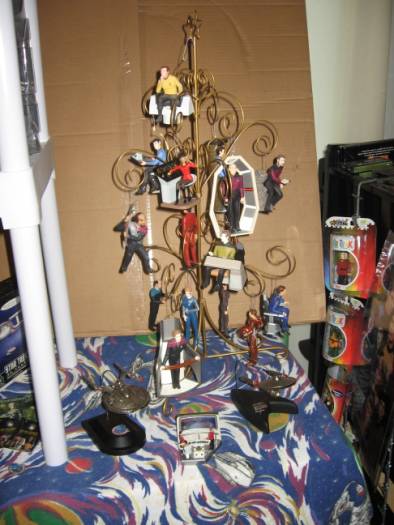 Hallmark ST figure ornaments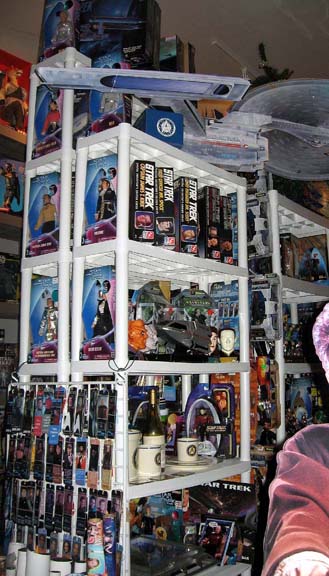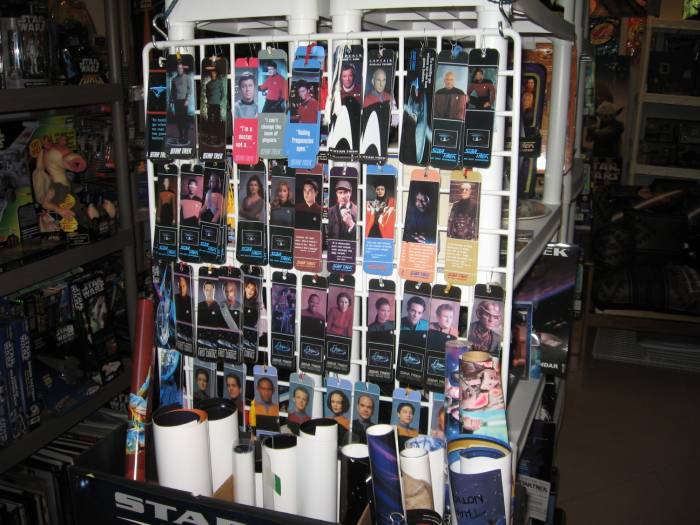 ST bookmarks
and posters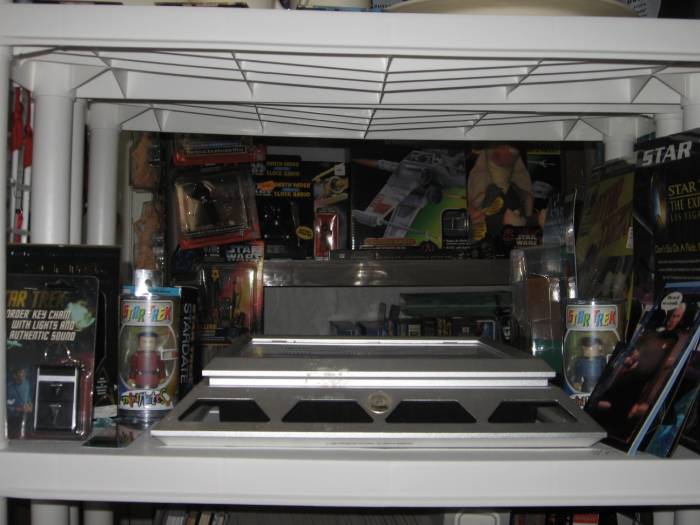 ST chess set, cards, keychain tricorder, minimates
ST mugs and glasses

ST games, puzzles and windshield screen
Next Gen pottery, wine bottle, figures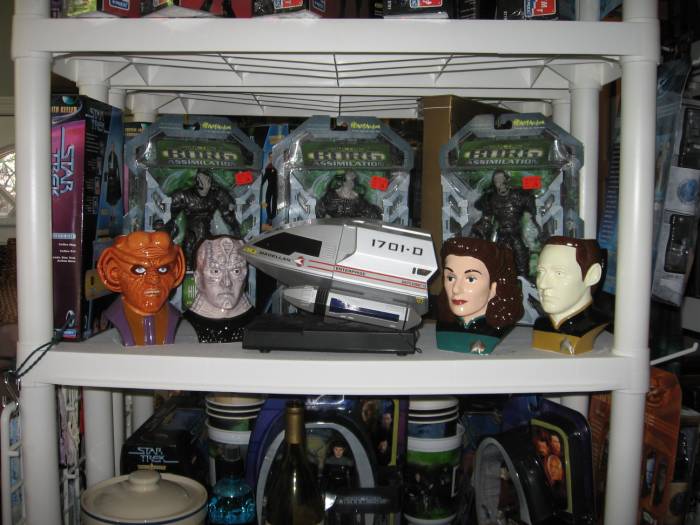 ST figure mugs, shuttlecraft radio, Borg figures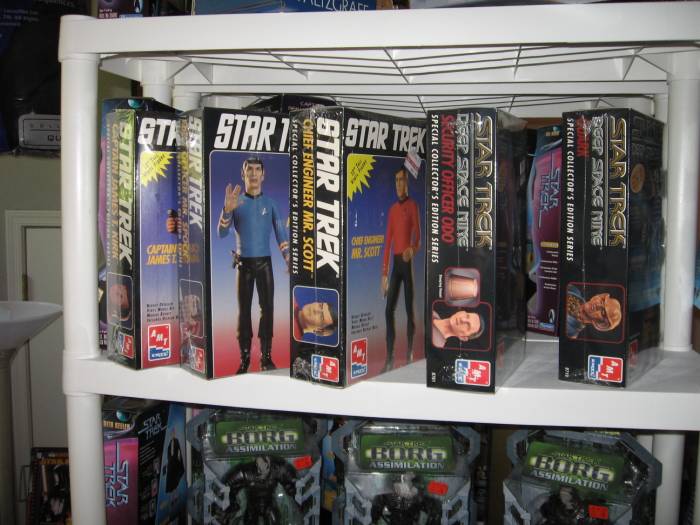 ST figure models
More ST 12 inch figures
Hanging cardboard Enterprise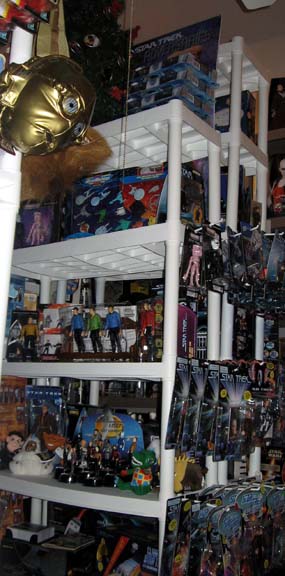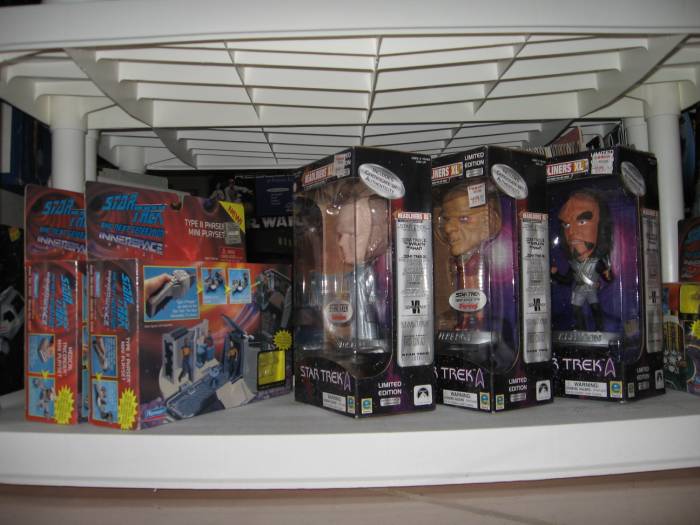 ST playsets and Headliners
ST Strike Force playsets, bandaids, candy, cups and fry holder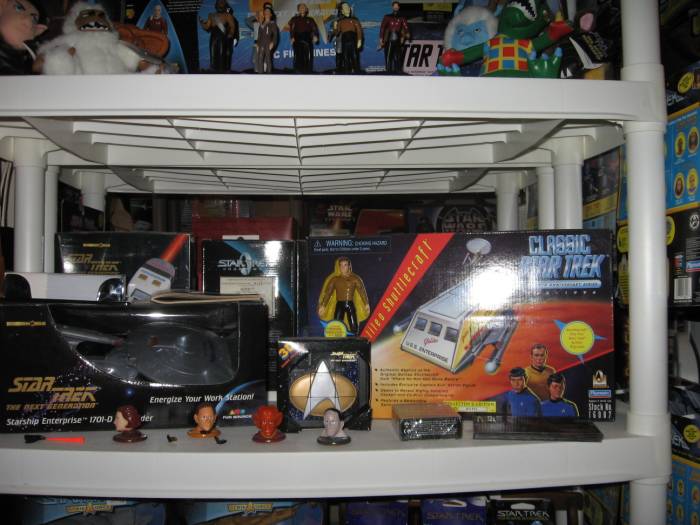 Next Gen CD holder, 30th anniversary shuttlecraft, puzzle, card game, Women in ST holographic cards, DS 9 pencil toppers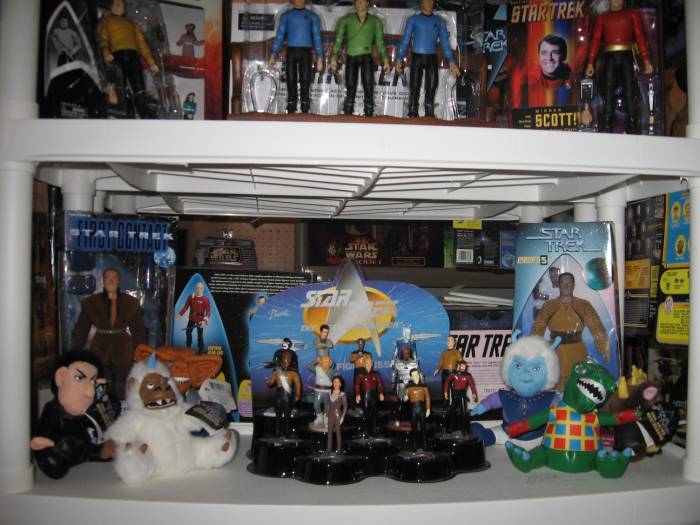 Next Gen Bendíems display, alien bean bags, First Contact Cochran, DS9 Garak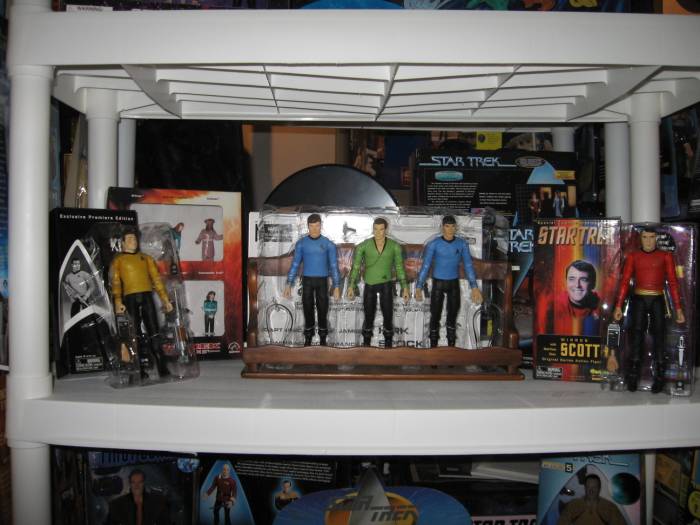 ComicCon Kirk and Scotty; McCoy, Kirk, Spock figures, Next Gen figure set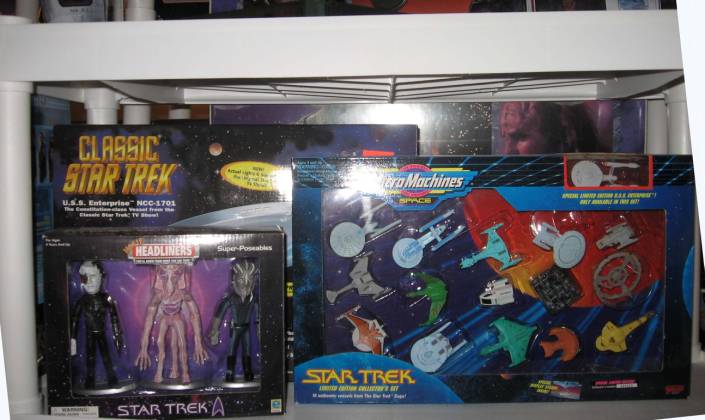 Classic Enterprise, Micromachine vehicles, Alien Headliners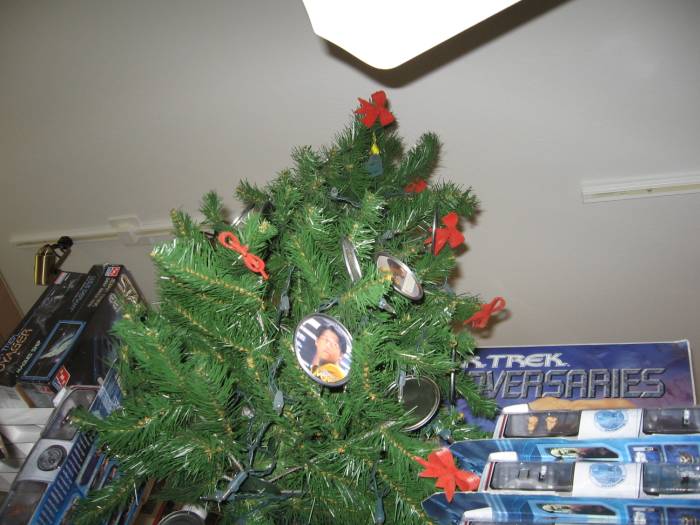 Christmas tree with ornaments showing ST characters on one side and photos of the actors from cons Iíve attended on the other. It used to also hold Hallmark ornaments, but became too small for the collection.

<>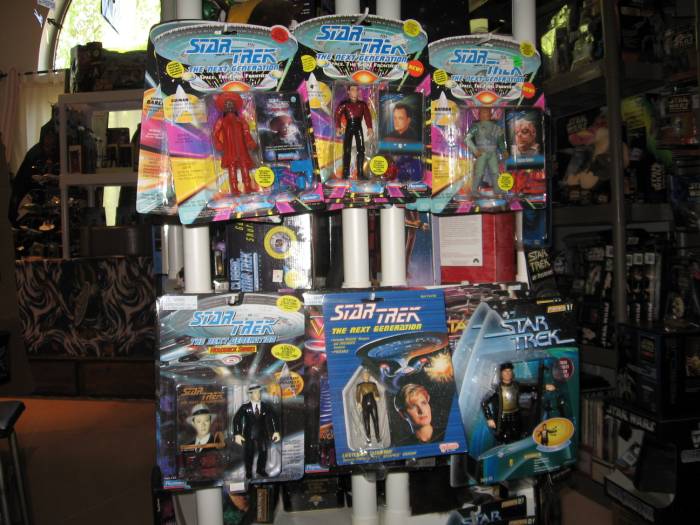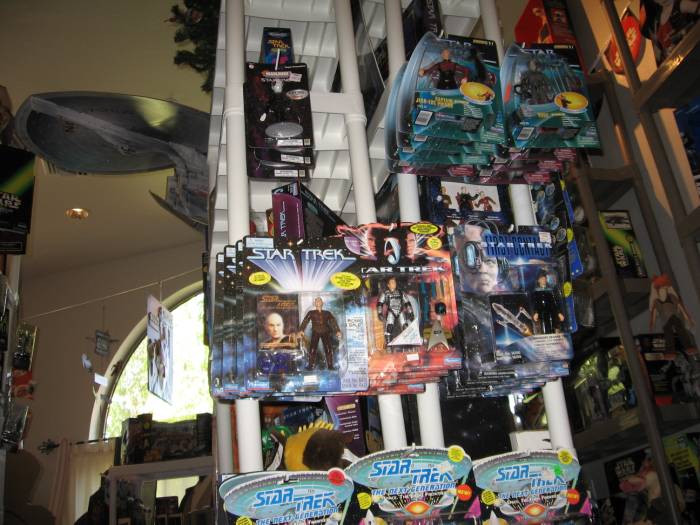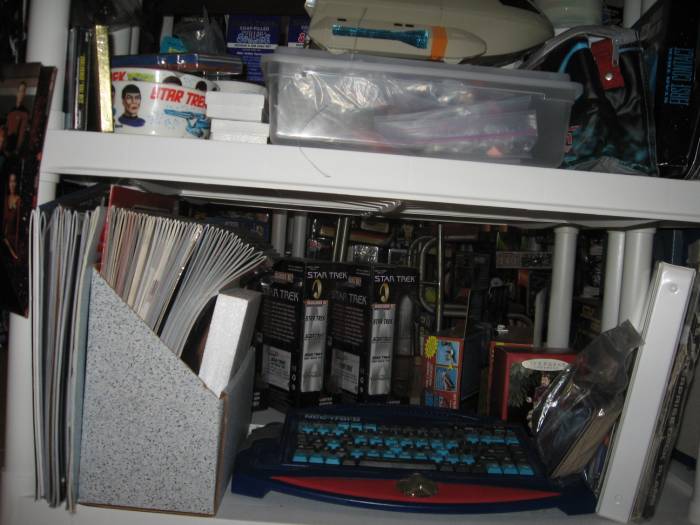 ST computer keyboard, trading cards, calendars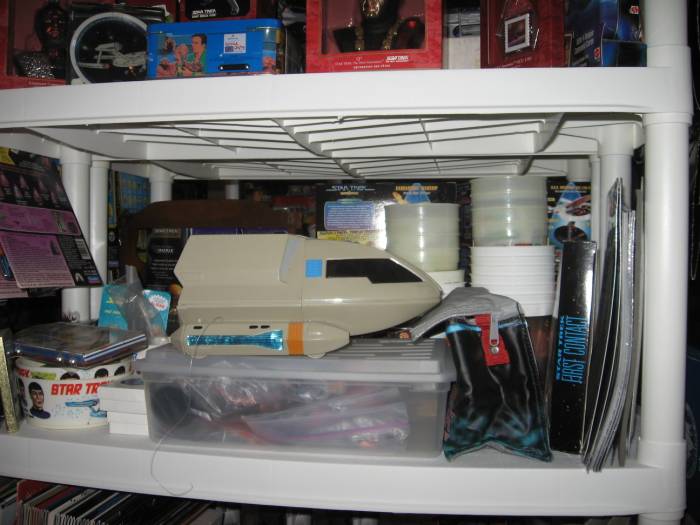 Cereal bowls, Galileo, box of figure parts, lunch bag, cups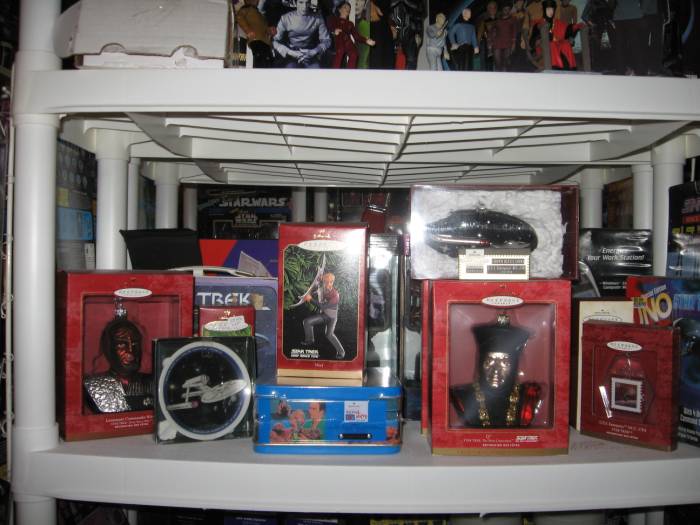 More Hallmark ornaments, ST lunchbox

ST cards, small stand-up, Next Gen figures, dioramas
Homemade ST clock, Spock figure and plaque, Next Gen figure sets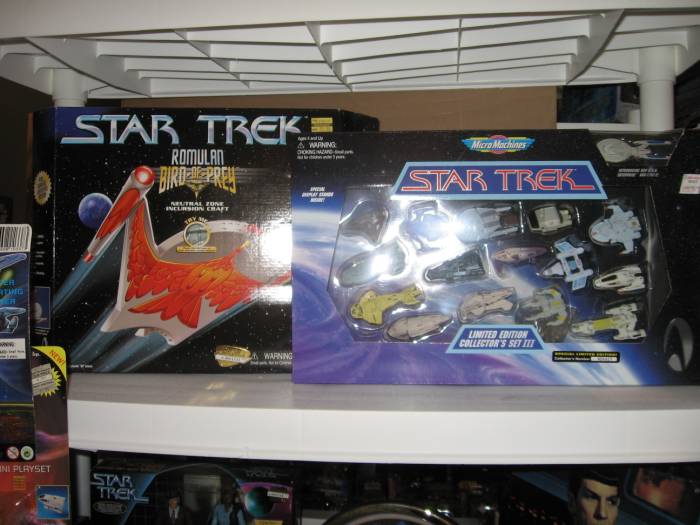 Romulan ship, vehicle set


More in Part 2